Residential Remodeling in Olathe, Kansas
Knowing where to start your home remodeling project can be daunting, but we're ready to talk with you to get things started. Our full-service home improvement contractors will give you the best advice and tips, handle all of your needs, and complete the job to your utmost satisfaction. Our customers entrust us with their most valuable asset, their home. We treat the trust you offer us very seriously at Koch Construction & Remodeling. We take pride in our work in Olathe, Kansas as one of the top remodeling companies. We are hardworking, courteous, polite, and clean. Projects like yours offer us the opportunity to serve you and your family in a way that will lighten your load in a stressful situation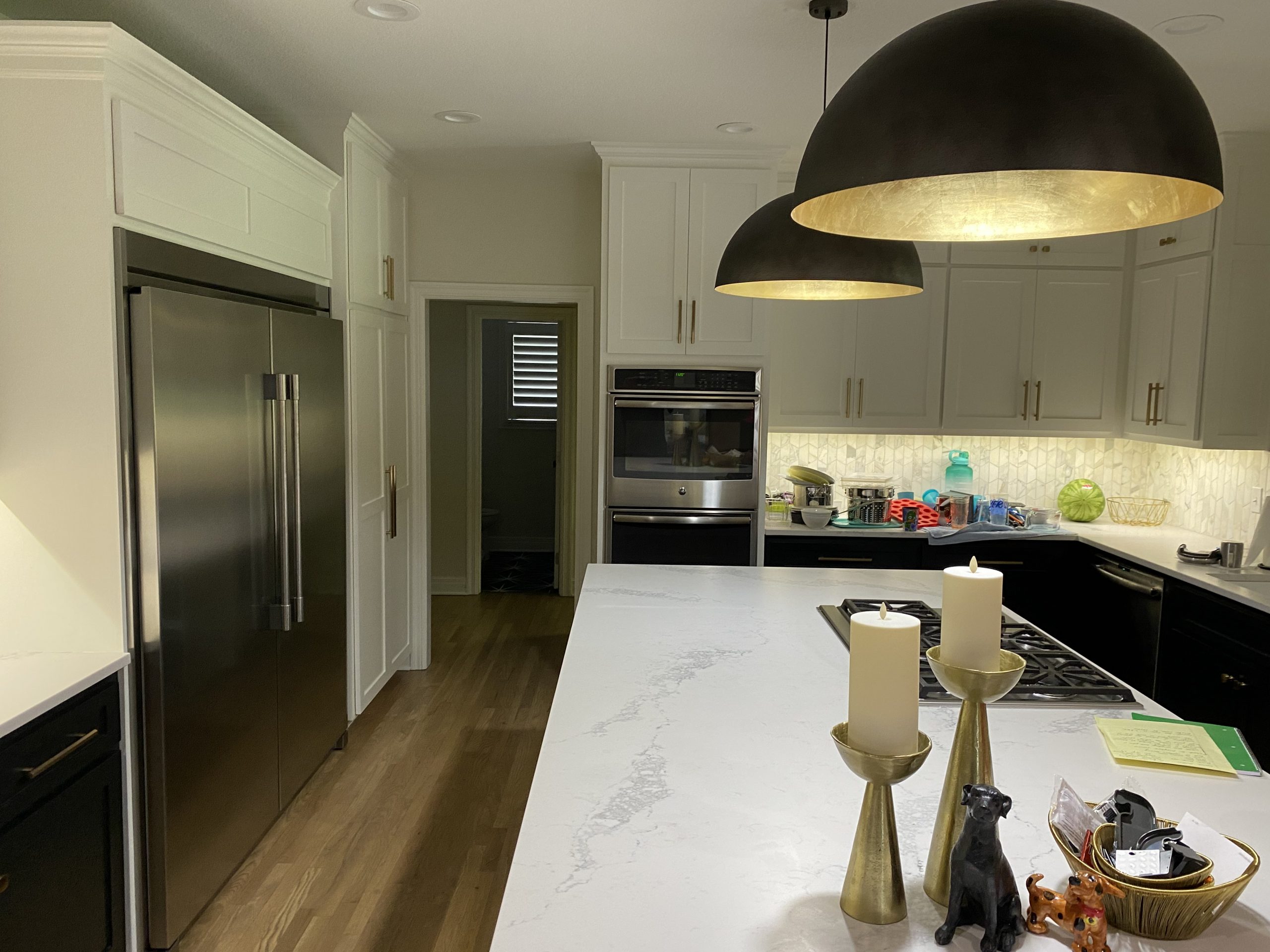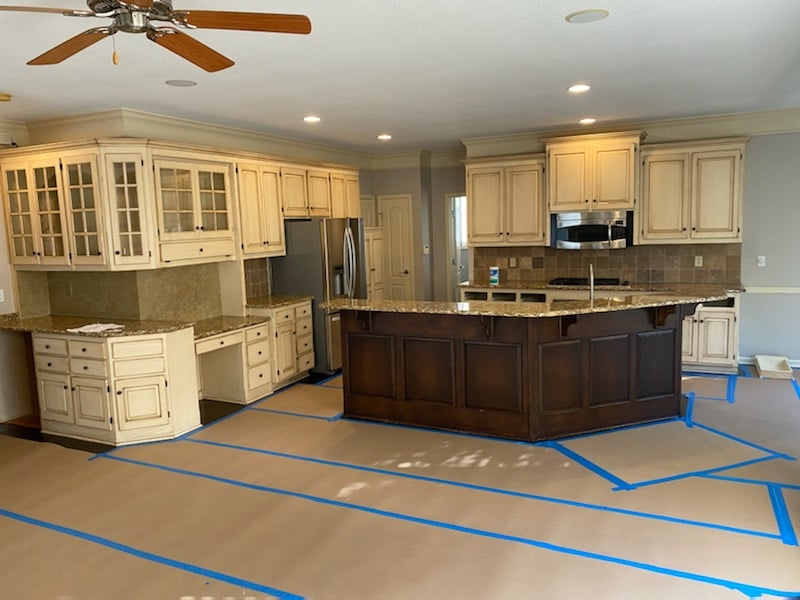 Kitchen Remodeling Contractor in Olathe, Kansas
When it's time to add new life to your kitchen, contact Koch Construction & Remodeling! We are much more than a local provider of handyman services. Our full-service home renovation contractors will listen to your needs (and your budget) and work closely with you every step of the way to get the job done right. Maybe you need to update the style and beauty of your kitchen to make it more modern, a rustic farmhouse feel, or more about making a space to show off the decor. We can design kitchen cabinets that add more storage without taking up too much space. We can also help solve layout problems that might just make your kitchen more convenient. 
At any remodeling scale or cost, we're the kitchen makeover planners that you'll want on your side. We are one of the top kitchen remodeling contractors in Overland Park, Kansas. We will help you build the kitchen you've always dreamed of. You share your vision with us, and we'll make it a reality. For 15 plus years, we've been providing kitchen remodeling Overland Park, KS can count on. Let us help you build your dream kitchen!
We are known for creating amazing remodeled kitchen spaces in Olathe, Kansas. Remodeling a kitchen can be a daunting task but Koch Construction & Remodeling will ease the stress! We have completed multiple kitchen remodels in Olathe, Kansas. Koch Construction & Remodeling have been remodeling kitchens for over 15 years in the Kansas City area. Don't go it alone, we're happy to be your guide through the process so that it can be a smooth one. The kitchen is the heart of the home, and we proudly bring quality craftsmanship to the hundreds of kitchens we've remodeled in the Overland Park, Kansas area. We personally manage your project every step of the way, keeping everything on time and on budget. Whether your design needs are for a small family or a large one, we have the skill to build the kitchen of your dreams!
Koch Construction & Remodeling offers complete custom kitchen makeovers including open-concept kitchen enlargement, pantry and cabinet organization projects, under-cabinet lighting, and a number of other improvements that will add value to your home!
• Countertops
• Cabinets
• Sinks
• Backsplashes
• Tile
• Painting
• Kitchen islands
• Faucets
• Walls
• Lighting
• Flooring
• And more!
Bathroom Remodeling in Olathe, Kansas
Knowing where to start your home remodeling project can be daunting, but we're ready to talk with you to get things started. Our full-service home improvement contractors will give you the best advice and tips, handle all of your needs, and complete the job to your utmost satisfaction. Our customers entrust us with their most valuable asset, their home. We treat the trust you offer us very seriously at Koch Construction & Remodeling. We take pride in our work in Olathe, Kansas as one of the top remodeling companies. We are hardworking, courteous, polite, and clean. Projects like yours offer us the opportunity to serve you and your family in a way that will lighten your load in a stressful situation 
Whether you're looking for style and beauty, abundant space, more convenience, or accessibility for years to come, Koch Construction & Remodeling is your full-service bath remodeling contractor in Olathe, Kansas. Our local remodeling experts will ensure that you get a custom bathroom that meets your priorities and exceeds your expectations. 
Experience the quality craftsmanship that the Koch Construction & Remodeling team can deliver to your next bathroom remodel. From bathtubs, jets, showers, faucets, and cabinetry, we can custom-fit these accessories to create the bathroom you have been dreaming of for years. Contact the best bathroom remodel company in Olathe, Kansas!
Koch Construction & Remodeling have been remodeling bathrooms for over 15 years in the Kansas City area. We personally manage your project and stick to your bathroom-remodeling budget our project managers discuss.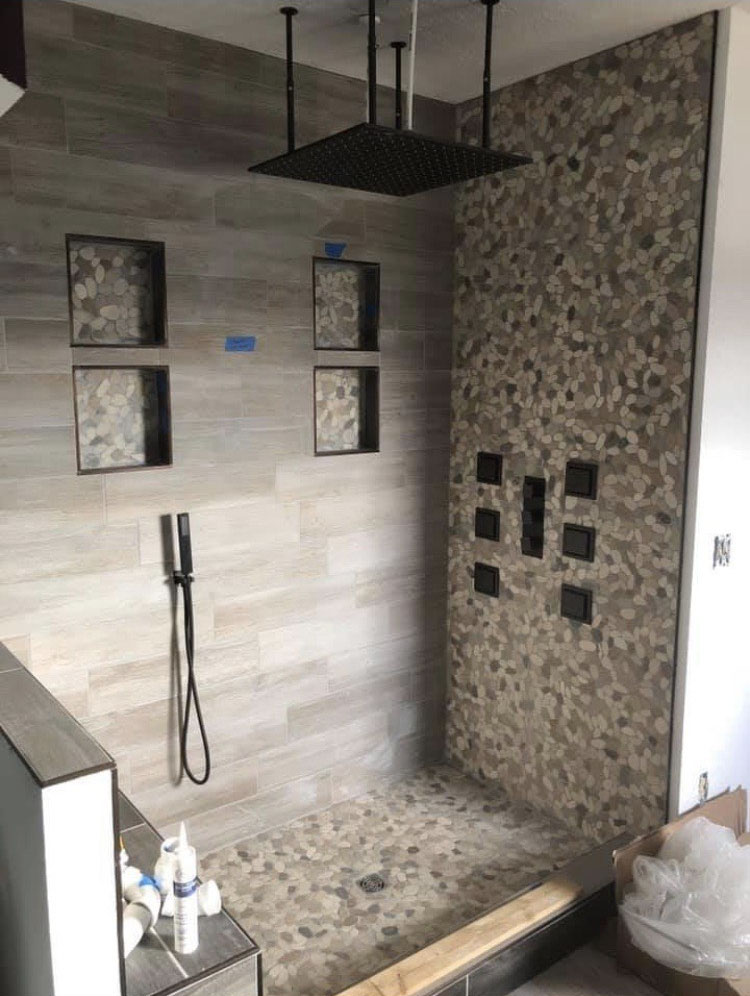 Whether your bathroom space is large or small, Koch Construction & Remodeling will combine the latest design trends with excellent craftsmanship to build a bathroom that you will love. Let us create the amazing bathroom you have dreamed of for years! 
At Koch Construction & Remodeling Olathe, Kansas, we believe no job is too big or too small and go the extra mile to provide results you'll love and that will add value to your home.
Create a spa-like atmosphere that transforms your master bath into your own personal oasis.
Update the layout of your bathroom so there's plenty of space for everyone to get ready for the day ahead.
Enhance your storage options and facilitate quick and easy cleaning
Improve accessibility with stylish and functional updates including shower seating, non-slip flooring, grab bars, and low- or no-curb showers and tubs.
Your bathroom remodel can include a number of popular upgrades:
Walk-in Showers
Bathtubs
Sinks
Toilets
Faucets
Walls
Flooring
Light fixtures
Cabinetry
Vanity
Decor
Tile
Doors
And more!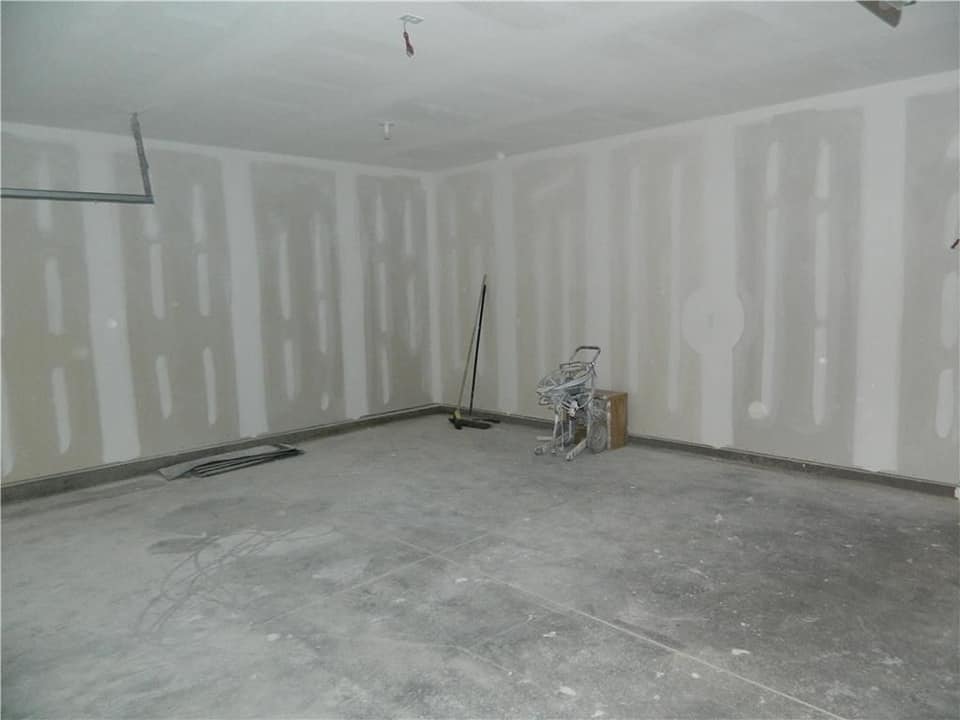 Basement Remodeling in Olathe, Kansas
Overland Park offers the geographical advantage of utilizing basement space for a variety of different lifestyles. Remodeling a basement allows you to express yourself in a way that you cannot on a first or even second floor – your interest in music, sports or movies can be captured by a basement remodel. And a finished lower level can be a great selling point of a home! Contact the top basement remodeler in Overland Park, Kansas!
Remodeling your basement can be a cost-effective way of increasing the value of your home while providing your family with extra living space to enjoy. Given the right conditions, you can create additional space without altering the basic structure of your home by remodeling your basement. You can have fun and be creative as you beautify the basement and turn it into a lower level. You will want to determine your style, interests and needs when you consider a basement renovation. 
At Koch Construction & Remodeling we have over 15 years of experience in basement remodeling in Olathe, Kansas. At Koch Basement remodeling in Olathe, Kansa, our basement finishing and renovation team offers free consultations where we discuss your goals and develop a plan that fits your needs and budget. From making basic updates to an existing basement finishing job, to completely transforming a bare, dingy basement into a luxury living room, we have you covered!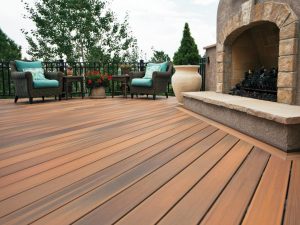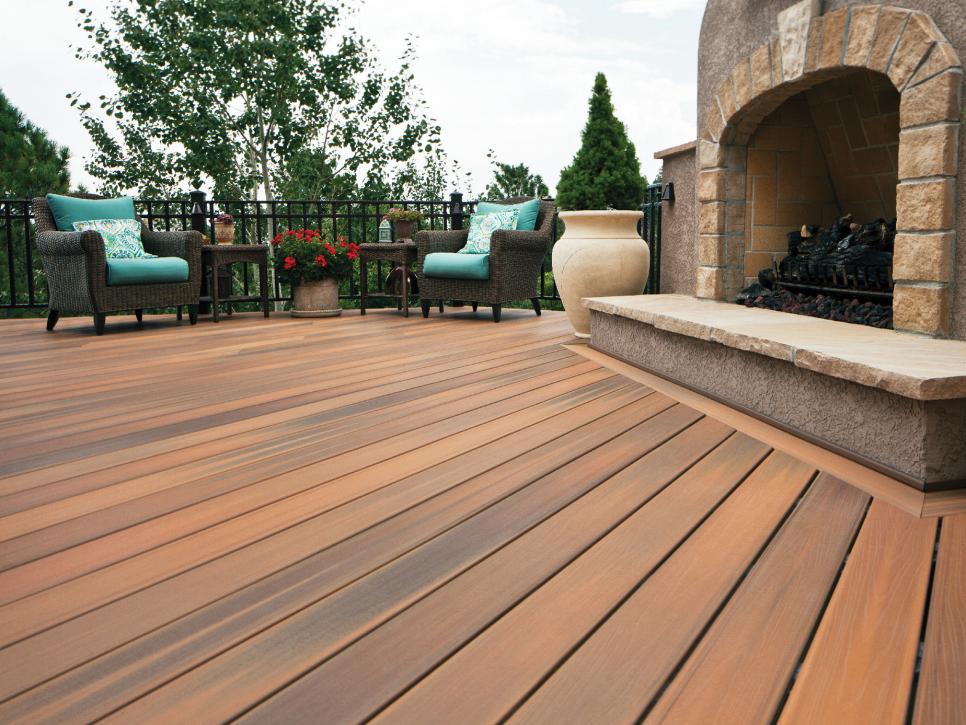 post
There's less maintenance. Consumers must decide if the look and feel of natural wood is worth the work that goes into periodic staining, painting and replacing
Read More »